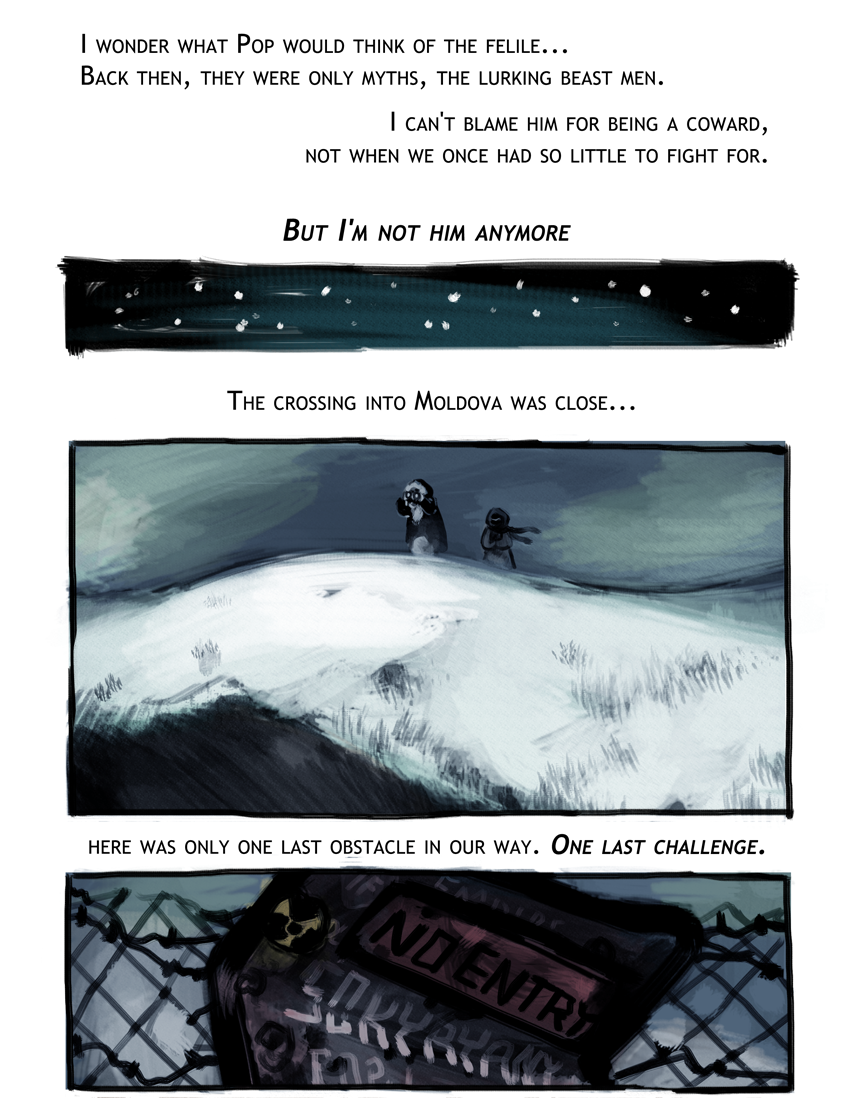 But with Winter break coming up shortly, we should be back to regular updates soon, at least for a while.
Check back Thursday, but no proimises.
Cick here to read about the Civics Truck, Ukraine, Reiver's Museum, Felile Origin Stories, and the world's harsh Winters.
With the conclusion of chapter two, we will be taking a two week break to build up our page reserves.
That's not a total promise, but we'll certainly try while we also build stock to keep posting two a week for as long as possible in the future. So remember to check back one more day a week if you're enjoying the comic.
It's been a while since I've posted here, though VC has chugged along on Tuesdays for a while now. With Summer coming up, we'll have more time for the comic, and next week we'll be returning to a Tuesday-Thursday schedule for the time being. Until then, I've given substantial updates to the Cast and Datapedia pages.
We're taking it easy for a couple weeks to build up our stock of pages again, just a quick notice.
To our readers, the first act of Valice Chronicles has ended. Next week we will have a couple special pages before Act 2 begins (next year!). Thanks for sticking around!
Meedee will be busy working on more VC pages this week while Buster shares some rotten turkey he found on the ground with the cat people. See you next week!