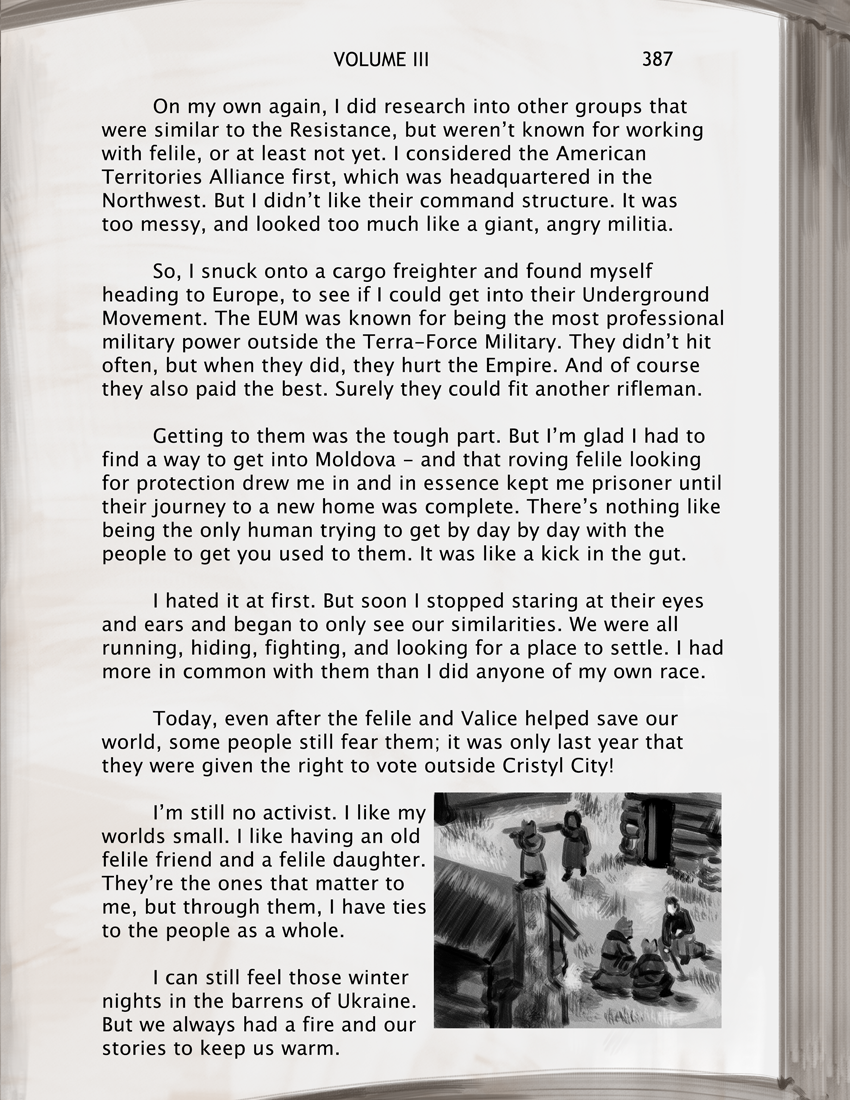 Don't forget that there are still two article pages left. The final two pages will wrap up the story.
We're also currently working on the book version.
Check back this Thursday. We need some time to work up a buffer again.
Check the bottom of each of the three categories to read about New York City, Sokyryany, the song from the radio, and machine pistols and electo-staff weapons.
Have a good Empire approved non-seditious holiday and New Years, we'll return next Thursday.
But with Winter break coming up shortly, we should be back to regular updates soon, at least for a while.
Check back Thursday, but no proimises.
Cick here to read about the Civics Truck, Ukraine, Reiver's Museum, Felile Origin Stories, and the world's harsh Winters.
With the conclusion of chapter two, we will be taking a two week break to build up our page reserves.