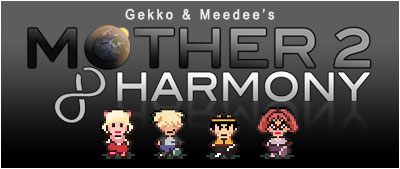 Welcome to the M2: Harmony Home Page!
This is an Earthbound/Mother 2 comic by Gekko and Meedee that bridges the gap between the latter half of the series' games. The project is mostly concluded, and we are currently working on a final PDF with everything in it.
Click Here to Learn About the Games
You can now download the entire series by clicking here!